When you purchase a portrait session, it can often feel like a big investment - particularly if you want to book several hours, or get prints or a photobook afterwards. But, no matter what purpose you are looking to book a photoshoot for, it can be a really worthwhile investment - perhaps in ways that may surprise you. Here are my top 12 reasons to invest in photography, although there are certainly many more reasons out there!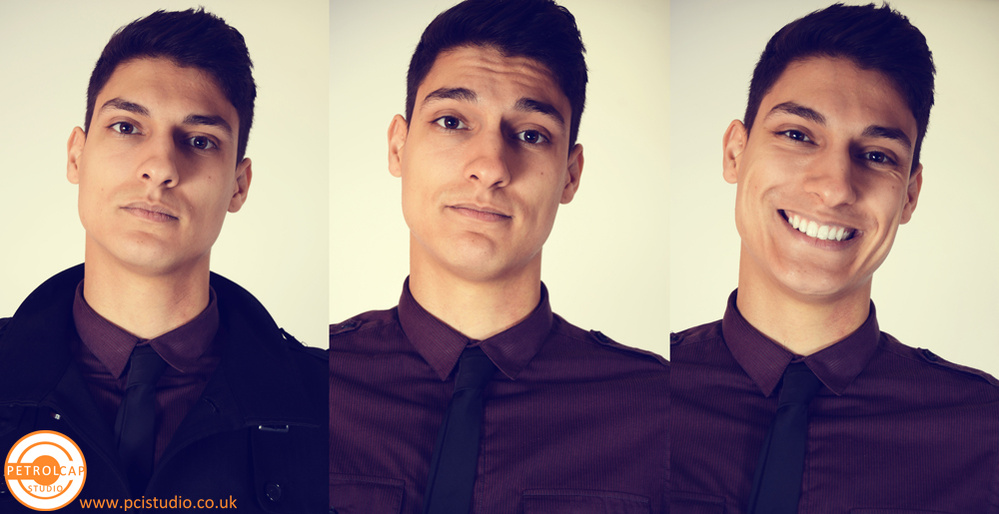 1. Increase Your Chances of Finding Work
If you have a good, professionally taken image on your LinkedIn profile, you will come across much more as a viable candidate for any employers. If you work freelance or on commission, people can see how professional you are before you even start to discuss the project. And your CV can have a great start with a good image too.
2.Have a Portfolio Image Ready - Whatever the Occasion
Whether you are asked to provide an image as part of an application form, to start up a new profile online, or to supply as part of modelling or acting work, it is very useful to have something on hand at all times. Rather than scrambling to take a selfie with your mobile phone, having a high quality and high resolution image can really make you come across well when it counts - and save you a lot of hassle.
3. Remember an Important Moment of Your Life
Pregnancy photoshoots, teen shoots, and family shoots are increasing in popularity right now. I remember as a child that I was always enthralled by a painting of my grandmother as a young woman that hung on her wall. It showed her when she was youthful and beautiful, and I loved seeing that side of her that otherwise I could never have witnessed. When you have a portrait taken, it holds that moment of time forever, both for you and your family.
4. Get Personal and Beautiful Wall Art
Having something to hang on your wall is also a major plus of professional portraiture. It becomes a focal point of the whole room, and rather than hanging up a poorly printed image or something that you bought at a craft fair, this really gives a personal touch to your home. It shows how proud you are of yourself or your family, and it can be a great talking point for guests to admire.
5. Get Exposure
If you are a model, make up artist, actor, stylist, clothing designer, jewellery maker, and so on and so forth… why wouldn't you want professional images? I always share the images I take of my clients when they give me permission to do so, and that means that more people can see you and your work - and that exposure could lead to more work for you in the future.
6. Pamper Yourself - or your loved one
A photoshoot is a chance to feel fantastic about yourself in all ways. Once you relax and get used to the camera, you can really start to own it - and feeling beautiful (or handsome) for a day is something that everyone should experience. You may not believe it now, but the confidence boost that many people enjoy after having their portrait taken can be life-changing.
7. Make Your Friends Jealous
Maybe it's a little petty… but hey, why not? Your friends are sure to be amazed and perhaps, yes, a little bit jealous when they see your amazing new shots on Facebook/Instagram/your phone when you pass it around for them to see. The satisfaction is definitely worth the investment!
8. Rediscover Yourself
When your body goes through a change, sometimes it's important to rediscover yourself and remember that you can be happy and confident in your own skin. Whether the issue is a post-pregnancy body, aging, an injury or illness, or any other matter, you can feel beautiful again and get to know yourself with a portrait shoot. You can keep the images private, too, if you want to try out some lingerie and remember how sexy you can be!
9. Invest In Something That Won't Fade
The great thing about modern digital photography is that, unlike old prints and negatives, your images will not fade away or end up getting damaged. You can back them up as many times as you like, get multiple prints made, and enjoy them far into the future.
10. Embrace Higher Quality
You may have an endless supply of selfies to choose from for your next profile picture - but are any of them good enough to print for your wall? Say goodbye to blurs, noisy pixels, bad lighting, and everything else that is associated with your camera phone. A professionally taken image can elevate your portrait to an art form.
11. Cherish Your Loved Ones
When a child grows up and goes to university or moves out, or even when a baby becomes a child, you will still have that beautiful image that sits on your wall and reminds you of how they used to be. A lot of parents want to capture their young families at various stages of their lives, and that is perfectly natural - they are the most precious thing in your life, and you will want to cherish them now and for forever.
12. Give a Gift Your Family Will Love
If you have older family members, chances are that they will absolutely love a portrait of yourself or your family as a gift, whether for Christmas or a birthday - or even just to show that you care. Grandparents, aunts and uncles, and all kinds of relations like to have an image of their extended family that they can cherish and admire even when those family members are not around.
To receive future blog updates right to your inbox, click here.